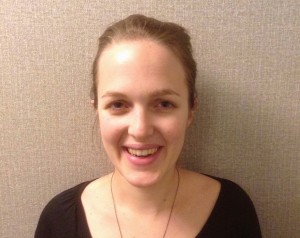 Heidi Mercenier holds a MA in Political Science (EU studies) from the Université de Liège (Belgium). Since 2012, she is conducting a PhD research in political and social science at the Institute for European Studies of the Université Saint-Louis – Bruxelles (Belgium) under the supervision of Florence Delmotte (Qualified Researcher F.R.S/FNRS, Université Saint-Louis – Voir la pageBruxelles, Belgium) and Virginie Van Ingelgom (Qualified Researcher F.R.S/FNRS, Université catholique de Louvain (UCL), Belgium).
Her doctorate is part of the Belgian research project ARC « Why Regulate? Regulation, Deregulation and the Legitimacy of the European Union ». In March-September 2015, she was visiting scholar at ARENA Center for European Studies at the University of Oslo (Norway).
Contact :
Tel : +32 (0)2/792.36.19
Mail: heidi.mercenier@usaintlouis.be
Academic interests :
Heidi Mercenier's main academic interest lies in the relationships between ordinary citizens and the EU and how citizens imagine the EU. She addresses these questions through the analysis of the citizens' discourses underlying the legitimacy and political credibility of the EU. This project aims to add to the existing knowledge basis on how citizens think about the EU and how they deal with the complex multilevel governance. Drawing from both political sociology and EU studies, it proposes original theoretical and empirical considerations on the processes of legitimization of the EU from the citizens' point of view. It is based on a series of collective interviews (focus groups) with young people (16-26 years) living in Brussels.