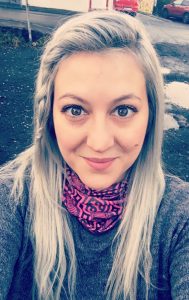 Eleni Kavvatha holds a Bachelor in International and European Studies followed by a Master's degree in Environmental Governance and Sustainable Development, from Panteion University of Social and Political Sciences  in Athens. She has also studied Energy Environment and Sustainable Development at the University of Oslo and International Perspectives on Business and Governance in the High North at Nord Universitet – Business School – High North Center for Business and Governance in Bodo, Norway. She also has training on Climate Change Entrepreneurship and Climate Change related Challenges from the Climate-Kic organization. 
At USL-B, she works as a Research Officer and Research Assistant for CReSPo (Centre of Research in Political Science and the Institute of European Studies) at the Module EU Environmental Policies & Law (POLLEN), under the supervision of Amandine Orsini. She also teaches the training session "How to write a Policy Brief". She has also worked as the coordinator of the 9th edition of the  EU Business Law & WTO Practice Summer School for IES in 2019.
Prior to to joining the IES and CReSPo USL-B she has worked as a Research Officer in Greece and Norway and is the co-creator of a business plan for sustainable solutions to address Climate Change, by designing a rainwater drainage system for refugee camps, in collaboration with Climate-KIC.
Her research is focused on Democratic Dynamics in the EU External Relations in the High North, non – state actors in the Arctic, Indigenous Peoples Organizations, Arctic communities,  Arctic Governance and the Arctic Council.