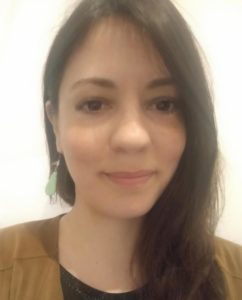 Laura Iozzelli is lecturer in International Relations and EU Politics at Université Saint-Louis and Senior Associate Researcher at the Brussels School of Governance (BSoG) at the Vrije Universiteit Brussel. She holds a joint PhD in Political Science from the Vrije Universiteit Brussel and the Université Saint-Louis. Her research expertise focuses particularly on international climate change governance and the legitimacy of transnational climate governance initiatives in the global governance of climate change. Previously, she was also Assistant to the Project Manager of the Jean Monnet network GOVTRAN (Governing the EU's climate and energy transition in turbulent times) and of the ROLECS project (Roll-out of local energy communities) at the BSoG.
Contact information : 
Laura.iozzelli@vub.be
Laura.iozzelli@usaintlouis.be
Research interests :
Global environmental governance; Legitimacy of non-state actors in international climate politics; Transnational climate initiatives; EU/international climate policy.