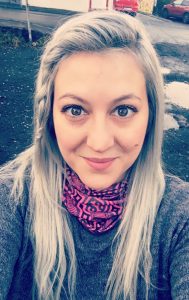 Eleni Kavvatha holds a Master's degree in Environmental Governance and Sustainable Development, from Panteion University of Political and Social Studies in Athens. She also has a Bachelor in International and European Studies (IES). She is one of the POLLEN team members, and works at the Institute of european studies. Under Amandine Orsini's supervision, she works as a Research Officer and Research Assistant : she will be in charge of animating the online platform that will allow participants to engage in fruitful discussions ahead of the start of the programme. She will also teach the training session with Prof. Amandine Orsini.
Her Master Thesis is on the Protection of Vulnerable Ecosystems with specific focus in the Arctic region and the role of the EU. She also had the opportunity to study Energy Environment and Sustainable Development in UiO and publish a report for the High North Center for Business and Governance on the High North Dialogue Conference held in Bodo, Norway, as well as report on the interview of Paavo Lipponen, former Prime Minister of Finland, winner of the 2016 High North Hero Award.
Prior to to joining the IES, she has worked as a Research Officer and Research assistant in Greece and Norway and is the co-creator of a business plan for sustainable solutions to address Climate Change, by designing rainwater drainage systems for refugee camps, in collaboration with Climate-KIC.